Full-Service Digital Orthodontics Laboratory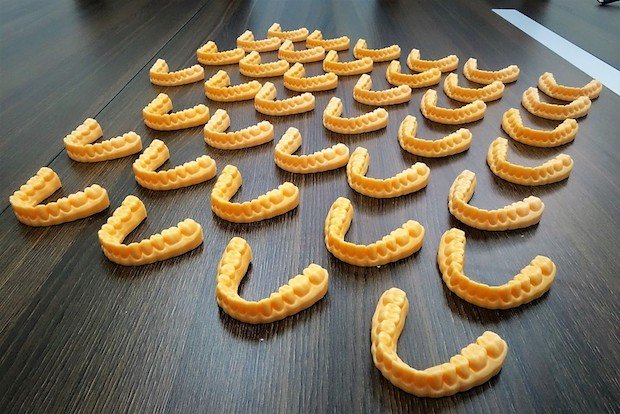 Orthosolutions is a dental laboratory committed to helping you grow your practice and enhance your patients' experience. Equipped with 10 years of local qualified experience Dental Technician and cutting-edge technologies like high resolution 3D Printers, powerful software for virtual tooth movement and the creation of clear aligner systems, our lab produces highly-customized, and precisely handcrafted appliances delivered to your practice when you need them.
What We Do….
All of our appliances can be made from digital .stl files and can be customized to spec. Also, Orthosolutions has a comprehensive stock of molar for custom band fitting. Below you will find a list of some of the appliances made by Orthosolutions, for a comprehensive list or advise on custom appliance design, please call us.
Precise and personalized orthodontic appliances for Dentist and Orthodontist nationwide.
Retainers: Clear essix retainers, Hawley essix retainer, Fixed bonded retainer.
Removable appliances:URA, Twinblock , wrap around.
Fixed appliances: Rapid palatal Expander, Space manteiner, lower holding arch, habit breaker.
Clear Aligner Systems.
Splint: Occlusal splints (hard or hard/soft)
Mouthguards
Qualified Technician
Orthosolutions hires specialized orthodontic lab technicians, locally trained and qualified to fabricate the quality custom appliances that your patients and practice need, when you need it.
Optimized Delivery Process
Our prescription submission process enables Orthosolutions to turn around a custom appliance faster than competing labs, which means a faster follow up and less treatment time for patients which increases practice profitabilty. Orthosolutions turn-around-time is one to two weeks faster than many national labs.
Quality Control
The difference between us and everyone else: our proprietary quality control processes ensures your preferences and special instructions are followed and executed without error so your appliances arrive as expected and as scheduled.